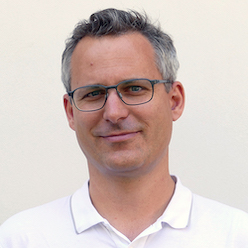 My email = my lastname + at + csh.ac.at
My CV
Bernhard Haslhofer | Research Profile
I am a faculty member at the Complexity Science Hub Vienna, where I lead the Cryptofinance research group. Additionally, I am also one of the co-founders of Iknaio Cryptoasset Analytics GmbH and a court-certified expert in IT and cryptoasset forensics.
Research Interests
My research interests are focused on applying quantitative methods to large-scale network datasets in order to derive new insights.

Currently, I am directing my efforts towards the field of cryptoasset analytics. Using quantitative methods, my team and I are investigating various research questions related to cryptoasset ecosystems, such as those surrounding Bitcoin and Ethereum. In addition, I am leading the development of the GraphSense Cryptoasset Analytics Platform and teaching a course on Cryptoasset Analytics at TU Vienna.